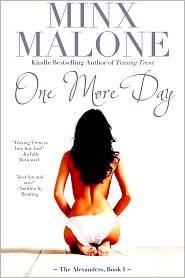 When the P.I. she hired to find her father is murdered, Ridley Wells runs to the only person she trusts, her twin sister, supermodel Raina Winters. But Raina's out of the country and she needs a place to hide. So when a handsome man mistakes her for her sister, she gets an idea.
Where better to hide than in plain sight?
Millionaire hit-maker Jackson Alexander is happy to take in his neighbor. Warm, funny and a little shy, she's different from his initial impression. The fact that Raina's beautiful has nothing to do with it. His heart was buried with his late wife and no woman has ever tempted him to break his no-strings rule and none have roused the instinct to comfort and protect.
Until now.
And if anyone figures out who the supermodel-next-door really is, she'll need someone to protect her...