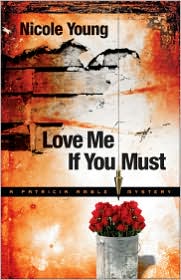 A run-down Victorian to renovate, a past to leave behind--who has time for romance...or murder?
Patricia Amble, Tish to her friends, has gotten her life together. She's renovating an old, rambling Victorian house in a small town outside of Detroit, and the fixer-upper should net her a big profit when she resells. Romance is right next door, with two attractive neighbors vying for her affection. But even their persistent attentions can't dispel the sense of unease Tish feels.
Voices whisper out of nowhere . . . and something odd is going on in the basement. Soon, Tish begins to question her decision to buy the old house. When a dead body turns up her own dark secrets make her a prime suspect in the current chaos. And is either of her attractive neighbors really who he says he is? What is going on just under the surface of this sleepy small town? Find out in this engaging debut of the Patricia Amble Mystery series.