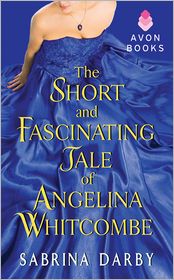 Having just returned from the RWA 2012 Conference, we stumbled upon a number of excellent new reads. This is, hands down, one of our favorite Regency Romances of the year. Short, sweet, with a strong emotional core, you cannot go wrong for less than a buck!
Wanted:
A beautiful young woman—preferably one with no connections, who won't ask too many questions—to spend two weeks in the North of England with an obstinate, aloof, and utterly handsome man.
Must love dogs, fixing up crumbling castles, and gorgeous and complicated war heroes who may or may not be hiding hearts of gold under their gruff exteriors.
Must not, under any circumstances, fall in love . . .
Simpering misses need not apply.