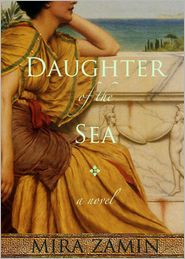 We were attracted by this cover!
Calista does not know why the sea sings in her veins—or why her parents have affianced her to the insidious Lord Avaritus. She watches, powerless, as he ruthlessly annihilates all she loves.
When Calista tries escape with the remnants of her family, a storm strikes their vessel and Calista is hurled overboard. She reemerges in Atlantis, summoned by the leaders of the undersea domain. The very fiber of her identity shudders after she learns that she is the daughter of Neptune—and not quite mortal.
Despite the manipulation of Atlantis's leaders and the romantic temptations of a pair of smirking grey eyes, Calista must find a way to return to Portus Tarrus to rescue her family and seek revenge against the man who destroyed everything she held dear.
Grab it now, free! Daughter of the Sea
And as a bonus, we also urge you to grab up the following favorite around here, the FREE short story, which hit #1 in the historical romance category last week: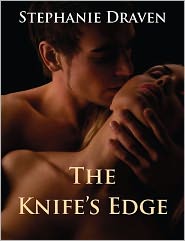 She's a queen on an uncertain throne; she cannot afford to indulge her sexual longings. She's a woman in control who yearns to give herself over to the hands of another, even at the point of a blade.
He is a royal bastard intends to seize the throne, but two things stand in his way: the queen and her magical medallion. To kill his rival, he'll have to seduce her, but will he lose his heart in the bargain?
Two lovers find that everything they thought they believed can change on the edge of a knife's blade. Betrayal can become trust. Hatred can become love. Submission transforms into a humbling gift that cannot be denied.
Grab it now, free: The Knife's Edge (Historical Fantasy Romance)