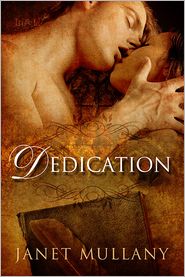 And now for a fan favorite, an author with a true sense of style. If you haven't ever read a Janet Mullany novel before, you're missing out.
Adam and Fabienne came of age and fell wildly in love during a time of revolution but times have changed. Now he's a respectable country gentleman and she's a powerful patroness of the arts and they have little in common … or do they?
She's falling in love as she exchanges letters with a reclusive female gothic novelist, and Adam can't help responding, but surely she knows who he really is, a man writing women's books under a woman's name?
As their lives become entangled again after two decades apart, dark secrets and betrayals from the past are revealed, threatening them and others they love.