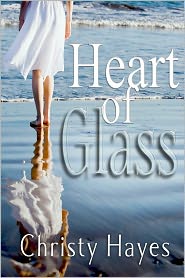 When magazine writer Kate Donovan is assigned to profile the building and architectural firm of her first and only love, she heads back to the South Carolina Low Country to face the demons she left behind. Nothing about Danny Flannery's life is what Kate thought it would be, and as the truth is revealed she longs for a big fat do-over.
Danny's made a success of his building firm but is hesitant to participate in a flashy magazine spread. He's dead-set against it when he realizes the journalist sent to interview him is the only woman he's ever loved and lost. Under pressure from his business partner, Danny agrees to sit down for an interview with the girl he once knew as Kat Fordham and realizes her name isn't the only thing that's changed. Everything he thought was true about the past is a lie.
When Danny discovers Kate still wears the heart shaped sea glass necklace he made for her years ago, they clear the air and their passion reignites. But Kate's still keeping secrets to protect their fragile new relationship. With her family estranged and her career on the line, will she come clean before Danny finds out the truth, and can Danny risk his heart again for the only woman he's ever loved?