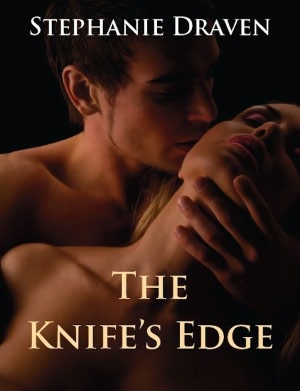 A yearning for submission…
She's a queen on an uncertain throne; she cannot afford to indulge her sexual longings. She's a woman in control who yearns to give herself over to the hands of another, even at the point of a blade.
A dark need for control…
He is a royal bastard intends to seize the throne, but two things stand in his way: the queen and her magical medallion. To kill his rival, he'll have to seduce her, but will he lose his heart in the bargain?
A passion that consumes them both…
Two lovers find that everything they thought they believed can change on the edge of a knife's blade. Betrayal can become trust. Hatred can become love. Submission transforms into a humbling gift that cannot be denied.