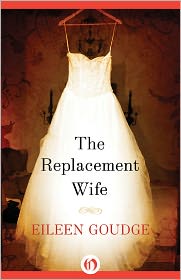 From New York Times bestselling author Eileen Goudge, comes a tale that is going to make us cry just reading the blurb...
This poignant new novel that asks the question, "What would you do if you were told you had only six months to live?" For one professional matchmaker the answer is heart-wrenching: She must find her husband's next wife.
Camille Hart, one of Manhattan's most sought-after matchmakers, has survived more than her fair share of hardships. Her mother died when she was a young girl, leaving her and her sister with an absentee father. Now in her forties, she has already survived cancer once, though the battle revealed just how ill-equipped her husband Edward is to be a single parent.
So when doctors tell Camille that her cancer is back—and this time it's terminal—she decides to put her matchmaking expertise to the test for one final job. Seeking stability for her children and happiness for her husband, Camille sets out to find the perfect woman to replace her when she's gone.