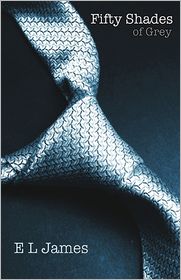 Let it not be said that we here at the Nook Lovers don't welcome a little controversy. This book has been heating up the talk shows all week and even managed to land Dr. Drew in some hot water. Here's your chance to find out what all the buzz is about.
When literature student Anastasia Steele is drafted to interview the successful young entrepreneur Christian Grey for her campus magazine, she finds him attractive, enigmatic and intimidating. Convinced their meeting went badly, she tries to put Grey out of her mind - until he happens to turn up at the out-of-town hardware store where she works part-time.
Erotic, amusing, and deeply moving, the Fifty Shades Trilogy is a tale that will obsess you, possess you, and stay with you forever.