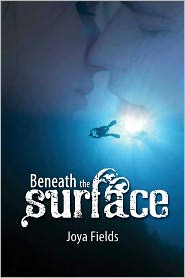 Here at the Nook Lovers we're excited by books that take chances. A disabled heroine is something we can totally get behind!
She's fighting to stay independent--he's determined to protect her no matter what...
Brooke Richards survived the earthquake that took her parents and most of her leg, but she needs time to regroup. A trip to Florida for a state-of-the-art prosthesis and to visit her best friend Linda seems ideal. But the trip turns traumatic when Brooke witnesses Linda's boat disintegrating in a fiery explosion.
Police Officer Garrett Ciavello believes the blast was intentionally set to hide something Linda found on a dive. When Brooke offers her expertise in underwater archeology, Garrett accepts her help with the investigation. But since his fiancée's death years ago, Garrett has become overprotective, and as they are drawn to each other, Garrett realizes he will risk anything to keep Brooke safe.
Brooke is fiercely independent. Garrett is fiercely protective. Will they heal each other's wounds and find a killer...before it's too late?