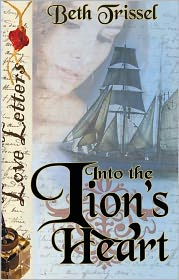 The danger, the daring, the darling clothes! We have a fondness for the French Revolution here at the Nook Lovers, so here's our latest offering.
As the French Revolution rages, the English nobility offer sanctuary to many a refugee. Captain Dalton Evans arrives in Dover to meet a distant cousin, expecting to see a spoiled aristocrat. Instead, he's conquered by the simplicity of his new charge. And his best friend Thomas Archer isn't immune to her artless charm, either.
Cecile Beaumont didn't choose to travel across the Channel. And she certainly didn't expect that impersonating her own mistress would introduce her to a most mesmerizing man. Now she must play out the masquerade, or risk life, freedom – and her heart.