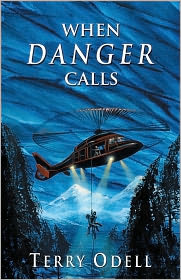 If someone asks single mother Frankie Castor to clear a room, she'll smile and find a vacuum cleaner. Ryan Harper uses a gun. Can they work together when their lives depend on it?
Frankie's returned to her childhood home in Montana to help care for her mother. Her biggest worries are balancing the budget and the upkeep of an aging home. When she offers a man a ride home from the hospital, she never imagines she'll end up having to choose between her daughter's life and matters of national security that could cost the lives of millions.
Ryan returns to his family home to find a way to prove he didn't leak vital information on a covert ops mission gone south. As he searches for the meaning of a file he's kept hidden from the mission, he has no idea that international mercenaries have been searching for it—and him. When the mercenaries come after Ryan, he's torn. Fighting for his country wars with fighting to rescue people he loves.
Indulge in
When Danger Calls
for only $0.99!
Authors Website:
http://terryodell.com/
Blog:
http://terryodell.blogspot.com/