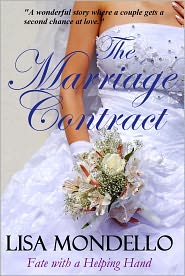 Ok, this looks so good...
They were destined to fall in love.
But sometimes fate steps in…
Cara Carvalho and Devin Michaels became best friends one distant summer. No two people were more in sync about what they wanted their lives to be. But fate and their own inner need for success forced them to separate.
And sometimes fate needs a helping hand…
Now both are approaching that magic age of 35 and are seeking more from their lives. When Cara's mom finds a glib promise on the back of Cara's 17th birthday card, she decides to take matters into her own hands and bring Devin and Cara together again. With a little help and "creative" planning, can they have a second chance at happiness?