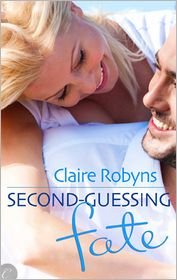 Can She Outwit Fate?
Gemma is on a collision course with heartbreak. At least, according to the fortune-teller her best friend drags her to see. Gemma doesn't believe a word of it, but when other predictions start to come true, she begins to suspect that gorgeous, gray-eyed Nick is the man foretold to break her heart before she can find her soul mate. Too bad she's never met a man she's wanted more, because now she has to get him to dump her before she falls too hard.
Nick has plans of his own. He's ready to settle down with Ms. Right, and everything points to the beautiful Gemma. He's determined to prove to her that he's the perfect boyfriend—even if she does seem to be trying her best to scare him off….
48,000 words.