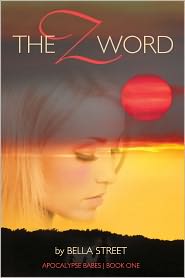 Book One of Apocalypse Babes,
The Z Word
, follows Seffy Carter and her longtime friends Gareth, Addison and Lani. The four besties share a past dysfunctional and dark enough to keep them bound together under do-over identities. But rends develop in their relationships from the flesh-eating pressures of ending up in 1980, in a Montana desert, surrounded by zombies wearing dated disco duds.
Indulge yourself for only $0.99!
The Z Word (Apocalypse Babes)